Hi! We're Happy Talks
Friday 10 March 2023
Find out all about Happy Talks and how we can help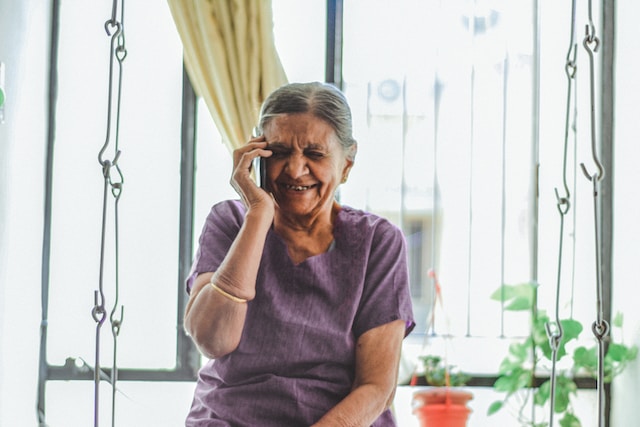 Hi 👋 We're Happy Talks
We are so happy that you are here with us.
If you are a caregiver, senior service provider or anything in between, we're happy that you came here to learn more about how we serve older adults.
Our mission is to supplement the care you shower your loved ones with.
There are no apps to download or special hoops to go through. All your loved one needs is a phone. With our "Buddies", we provide a social calling service for older adults so they feel seen and heard.
Our Buddies are background checked and trained to ensure that your loved one is matched with someone who will effectively listen, encourage and deliver joy in their day.
How did we get here?
Everyday for 18 years, our Chief Happiness Officer, Christian, has helped families find or move on from their home. Based in Atlanta, Georgia, she helped those already in the area and those arriving from over 27 countries to plant their roots.
Throughout searching, negotiating and all of the other tasks to make it to the closing table she had one goal in mind: take care of them like she would her own family.
Whether families were relocating, experiencing a growing family or a death in the family, she's been there.
One thing that distinctly stuck out to her was the conversations she had with the families regarding care and communication with their older loved ones and with the older loved ones being relocated.
In her own family, an Aunt experiencing an illness that has caused more isolation helped her see the opportunity to bring sunshine to someone's day through conversation.
We provide curated social calls with the sole intention of engaging and lifting your loved one's spirits.
Let's talk about how we can serve your family.
Your privacy is paramount and we go above and beyond to adhere to HIPAA healthcare protocol standards.
Give Mom or Dad something to look forward to and schedule an information call today: Book a Call!